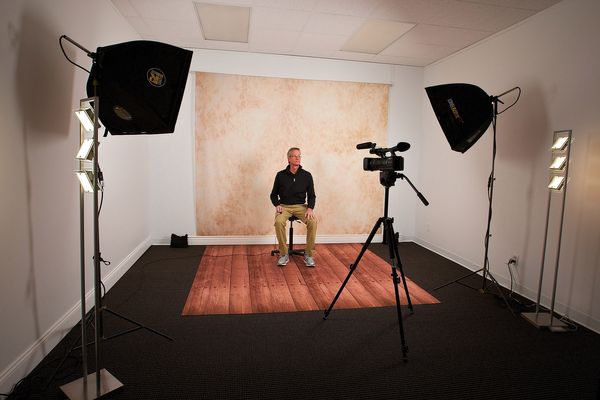 The portfolios on this site are rich with examples showing John's style in imaging the human spirit. You can probably guess that portraiture is his specialty.
When you hire John to capture your essence in a fine portrait, you choose between an environmental portrait session — having him come to you on-location in a favorite place to capture your image with an existing background — or more of a studio portrait session for which you choose one of the backgrounds he offers.
There are merits to both options and he is happy to discuss them with you when you're deciding. The most important considerations are lighting control and background control.
If you choose a background that John brings to the scene, the options presented in the Background Options Portfolio will help you decide which one is for you. Please note that rolling your mouse over IMAGE INFO in the top right brings up the name of the background and flooring (if applicable) so you can easily convey to John which background(s) you favor.
John looks forward to making a stellar portrait of you and perhaps your loved ones. This can include a beloved pet if you wish. No snakes or iguanas, please.