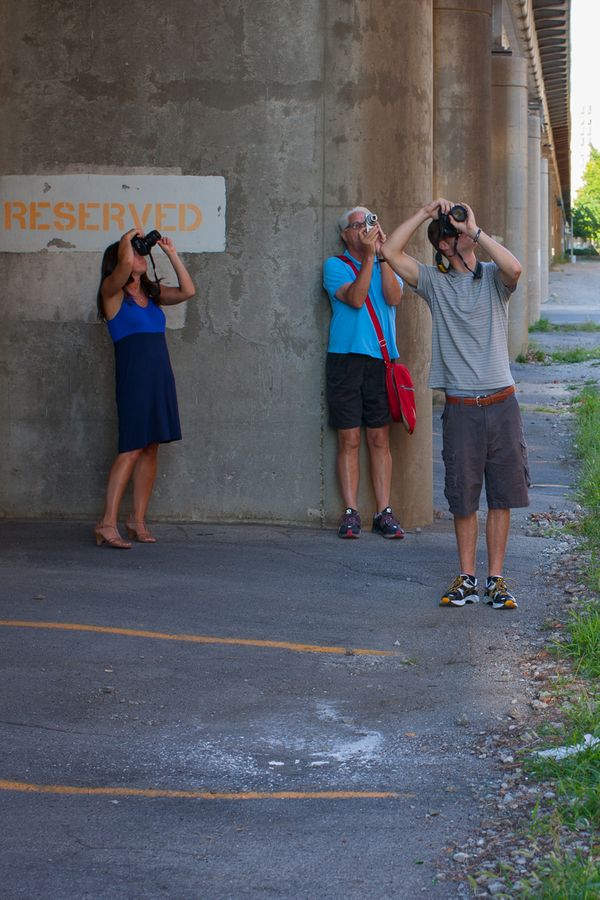 Know
Know Your Camera - Improve Your Image
For the time being at least, these group sessions are unavailable. Please consider working with John one-on-one instead.

Four, 2-hour sessions with John to improve the photos you make. Well suited for beginners, hobbyists, and intermediate photographers. Small class size makes for personalized attention.
Topics covered
• Confidence in using your equipment is more important than actual equipment you use when making standout images.
• Understanding ISO, aperture, shutter speed, focus, lighting, composition so you can take your camera off the automatic setting and make better photographs with confidence.
• Software options for editing images and getting them online.
Schedule
Please email John with your interest and when four or more students are known, he will work with you all to determine the best schedule.
Registration
Cost is $270. Cash or check preferred; VISA/MasterCard accepted. Call or email John to inquire about the next session. When dates are announced, you can mail a $100 deposit check, payable to John Gevers Photography, at least two weeks prior to the first class. Include your name, address, phone number, and email address. The balance ($170) is due at the first session or you may pay in full at time of registration.
Make-ups
Life happens. If you can't make one of the sessions, you will be able to join the next offering's class for the session you missed. However, based on the cumulative nature of this course, John highly recommends making each session.
What to bring
Your digital camera and its manual if you can find it. A DSLR is preferred but other simpler cameras will work, too, if aperture and shutter speed can be changed. Most of what you'll learn can be applied to all cameras, but you'll be able to apply the most if you use a DSLR, mirrorless, or adjustable point-and-shoot. Something to take notes with if that's the way you roll. You may find it helpful to bring a laptop to some sessions.
Will there be homework?
Let's just call them little assignments. What you learn and see in class has a better chance of sticking with you if you put it into practice during the two weeks between classes. It will be fun and you'll have the opportunity to show John and your classmates what you captured. We will also make images during sessions to put theory into practice.
Is this really for beginners?
All you really need to come to this class is a love of making photographs. Whether you just want to improve the images you make of your (grand)children or while traveling on vacation or whether you're thinking of taking your serious hobby to the next level, this class is for you.
"Thanks ever so much. I had such a good session with you. I learned a lot and you are a wonderful teacher.
I was so relaxed and comfortable and not one bit intimidated."
— Sharmalene
"John, thank you for a great lesson. You are a skilled and patient teacher."
— Carl