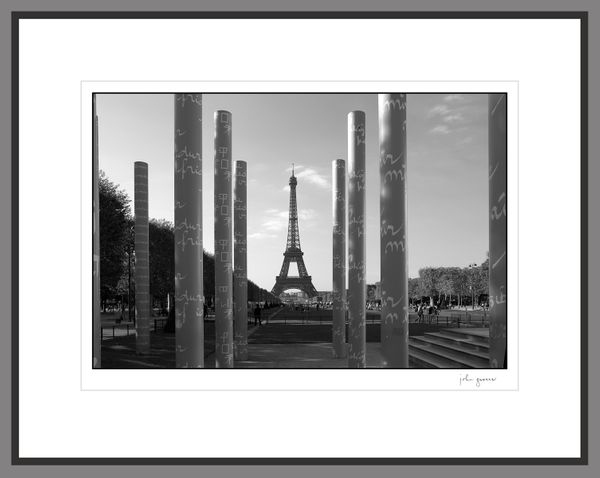 Image Editing
Image Editing - with a nod to the artist
Photoshop is a behemoth, that's for sure. And Lightroom isn't small. But when it comes to image editing, you don't need to even come close to knowing the whole program to use it effectively to process and tweak the images you make.
John teaches this 3-hour class with a decided nod to visual artists of all mediums who need to know the basics – and then some – of manipulating their images. He teaches it in a location best suited to the students in the session. Students should bring a laptop loaded with Photoshop and Lightroom.
Scheduling
Rather than schedule this class on a regular basis, John schedules with students when there are at least three who have expressed interest. The class then meets at a convenient time for everyone.
Fee
$75 for a three-hour session. If students determine they would like to cover additional material, a second three-hour session can be scheduled, also for $75.
Topics covered
The difference between file types JPG, TIF, PSD and which is best for different uses. What you need to know about dpi, or dots per inch.
Cropping and resizing images to suit different purposes.
Proper use of the most commonly used tools in Photoshop.
Using layers to create effects or add in watermarks and signatures.
Transformation of color images into black & white images.
Virtual matting and framing of a piece for online posting and other digital display. For example, the piece on the right looks like a photograph of an image that has been matted and framed, right? Nope. The effect is created in Photoshop and John will show you how.
Most importantly, John will try to answer your most pressing questions and needs about Photoshop. He doesn't pretend to speak fluent Photoshop, but after using it for over 20 years, he knows enough to help you tame the giant. Now Lightroom he is fluent in and can show you why 95% of the work he does on images is done in Lightroom.
Requirements
Students must bring a laptop loaded with Photoshop and Lightroom. You will be learning by doing projects along with John.
Registration
To register, email John or call 260.413.8145 to add your name to the list of interested students for his next Image Editing class. When there are three or more interested people, the class will be scheduled.